Naloxone training
Online training for everyone in English and Español.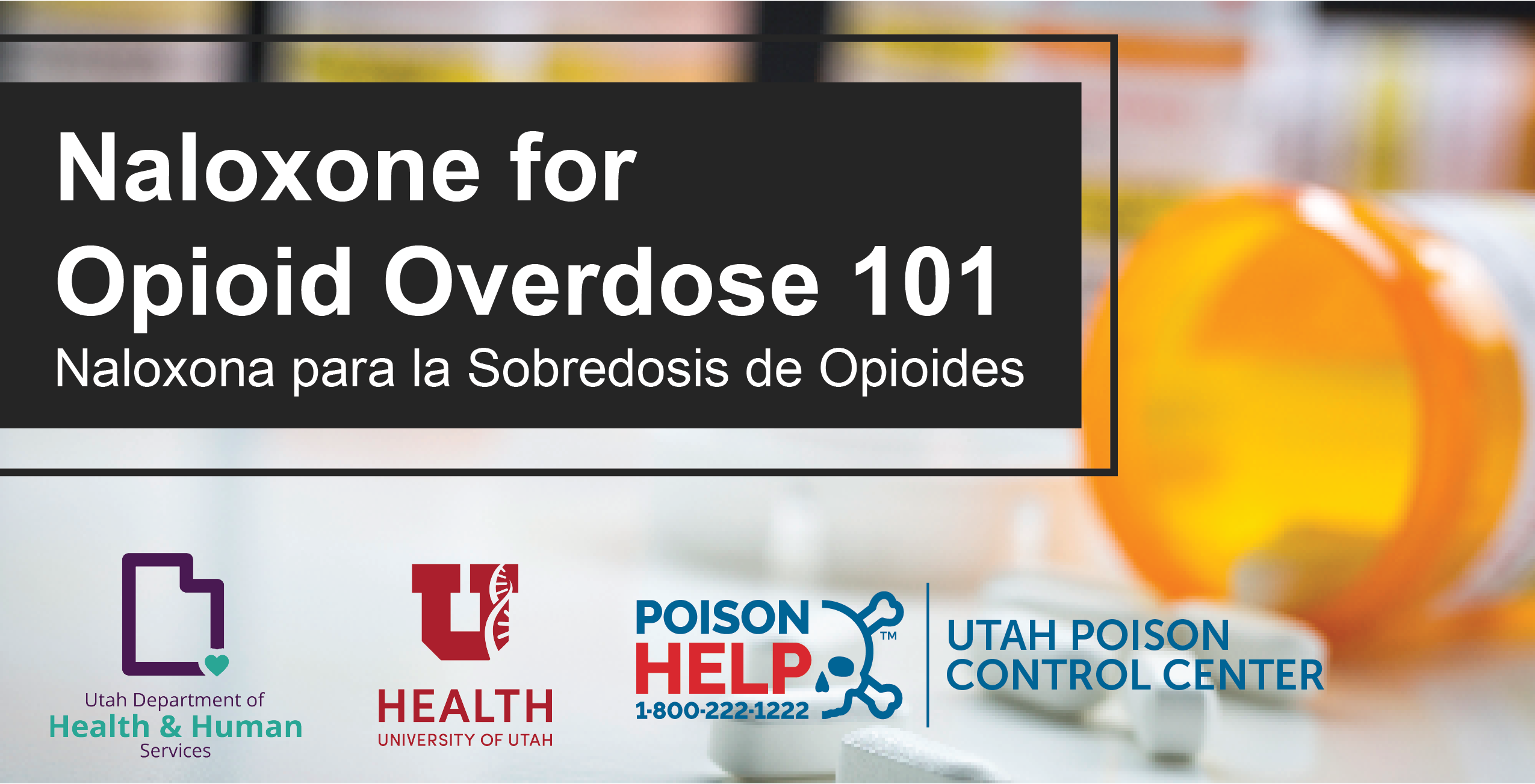 Naloxone for Opioid Overdose 101
This training describes what opioids are and how they work, the signs of an opioid overdose, what naloxone is and how it works, when and how to use naloxone and Utah laws related to naloxone. It will take 15-20 minutes to complete this online training. This training is intended for the public, first responders, and public safety officers to complete. Upon completion, participants will receive a Naloxone for Opioid Overdose 101 Certificate of Completion.
Naloxona para la Sobredosis de Opioides
Este entrenamiento describe que son los opioides y cómo funcionan, los signos de una sobredosis de opiodes, que es naloxona y cómo funciona, cuando y como usar naloxona, y las leyes de Utah relacionadas con naloxona. Tomará 15-20 minutos a completar este entrenamiento por el internet. Este entrenamiento está destinado al público, a las socorristas, y a los oficiales de seguridad pública para completar. Al completar, los participantes recibirán un certificado de finalización de Naloxona para la Sobredosis de Opioides.